Page navigation elements
Elements that facilitate navigation, navigating the Report and searching for content.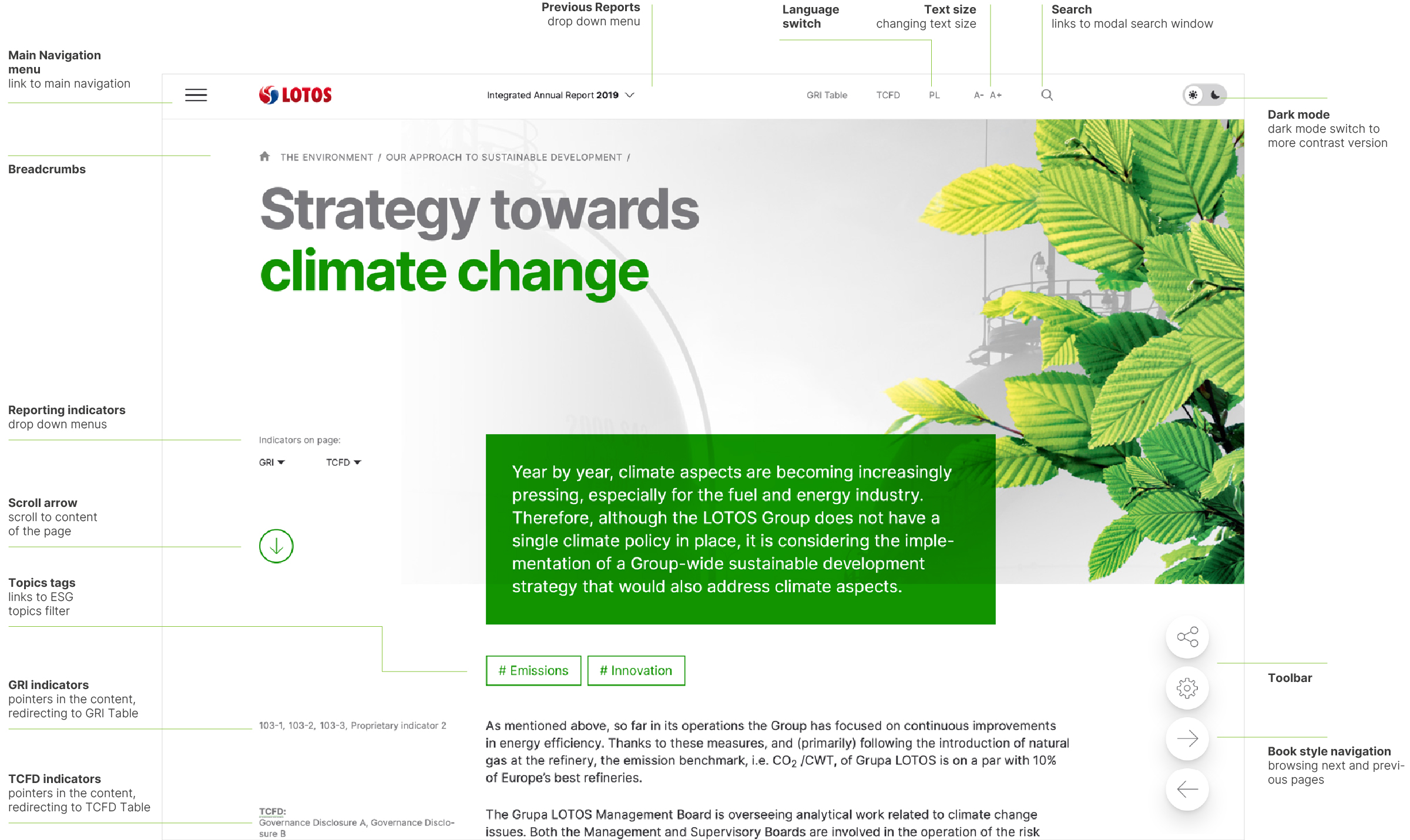 Main Navigation
Navigating the chapters of the Report is enabled by the main navigation, available in the drop-down menu in the upper left corner of the screen. The main navigation contains a list of all chapters of the Report and quick access to previous reports.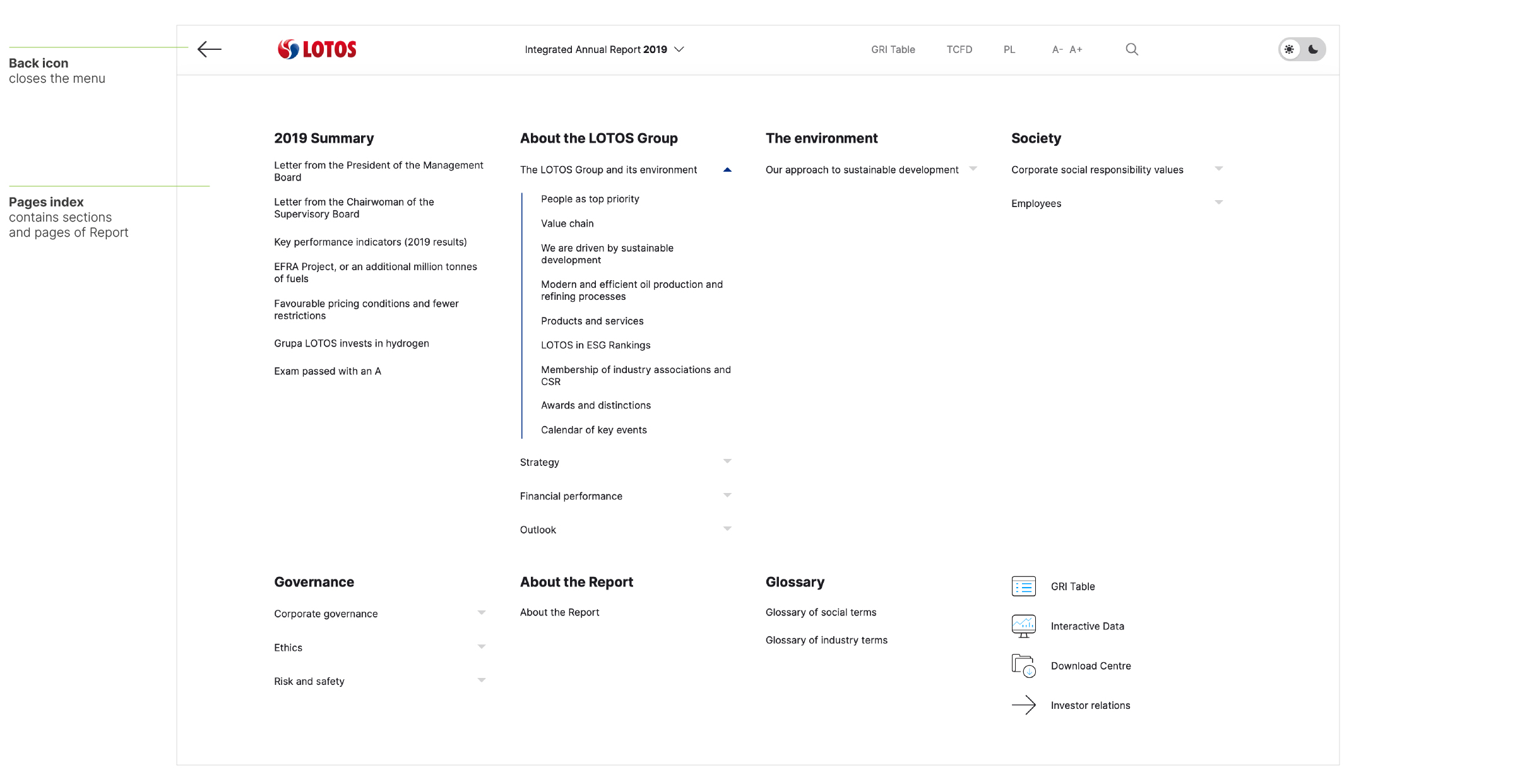 Topics filter
Individual pages of the Report are also marked with tags describing ESG topics. Clicking on the issue tag opens a window with the list of individual pages containing the topic.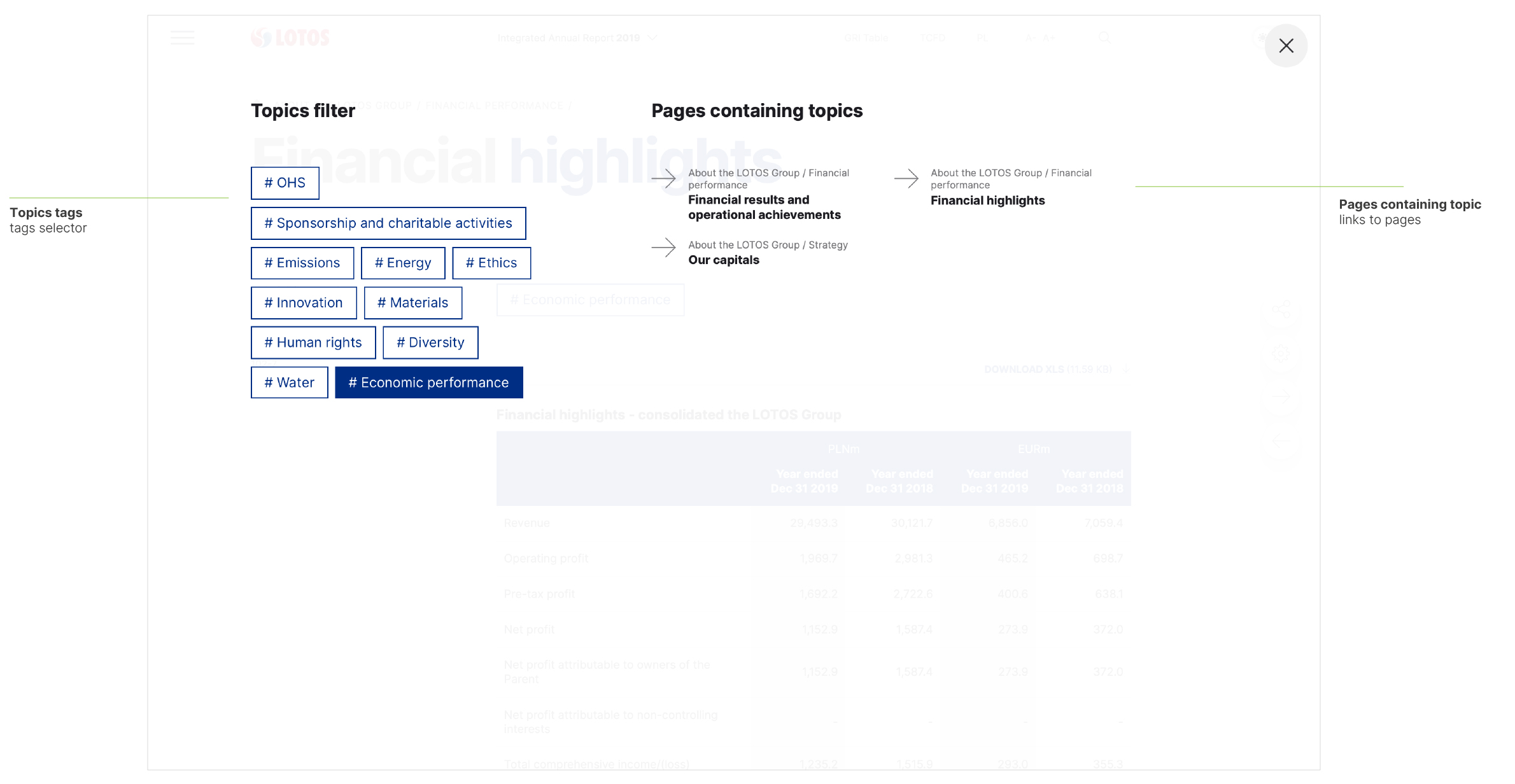 Search
The search field is activated by clicking on the magnifying glass icon located in the upper right corner of the screen.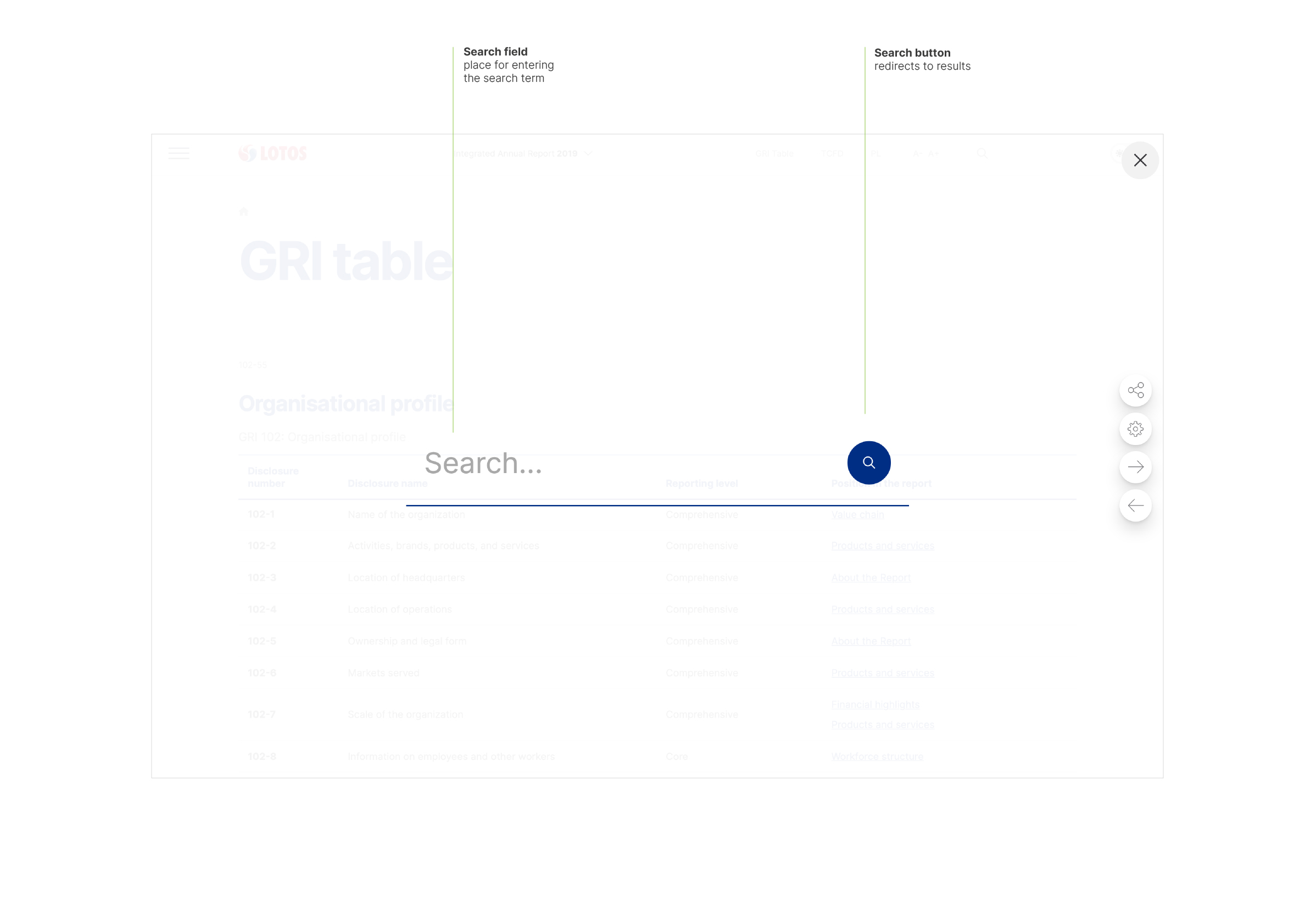 Sitemap
The index of all pages of the Report is contained in the Sitemap page. Link to Sitemap is accessible from the Report footer.